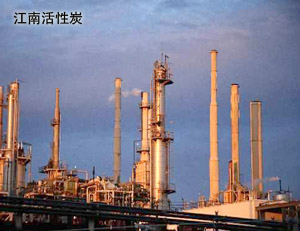 Guangxi Guiping Jiangnan Active Carbon Factory is specialized in the R & D, manufacture and sales of active carbon from coconut shell and fruit shell. Founded in 1996, with an occupied floor space of over 30mu, the company is armed with 6 activating ovens, 6 sets of after-finishing vibratory screening equipments, 1 charring furnace and 1 stoner, with an annual production capacity of 200 tons up and annual output value reaching 12 million RMB. At present, we are the largest manufacturer of active carbon in Guangxi, and also one of the key supplier active carbons from coconut shell and fruit shell.
Located in Guangxi neighboring Vietnam and Guangdong province where rich coconut shell and olive shell resources exist, the company enjoys advantaged geographical locations and rich, high quality and low-price raw materials for the making of active carbon. Our products feature excellent micro pores structure, high absorptive quality, high absorption speed, outstanding wear resistance and very high performance/price ratio.
Under the strict control of the quality standard GB/T13803-1999, our Active carbon for Gold Extraction and Water Purification Carbons have been very popular in Guangdong, Fujian, Sichuan, Yunnan, Hainan, Gansu, Inner Mongalia, Hebei and Heilngjiang provinces. ?Upholding the tenet of "Being Credit Based, Winning through Quality and Sincerity", we are looking forward to establishing long-term and mutually beneficial cooperation with you.